For the best energy efficiency and cost savings when replacing or upgrading existing windows and patio doors, consider Low-E Glass with Argon. Low-E glass windows offer outstanding performance that really makes a difference and saves money year after year.
How Does Low-E Glass Installation Improve Window Performance?
Maybe you've heard of Low-E Glass, but how does it work? Our double and triple pane Low-E Glass Windows are constructed with three distinct components, each working together to ensure our windows meet EPA Energy Star Guidelines:
First, the Low-E Glass has a non-visible and non-toxic coating applied to the surface of the individual panes. This coating reflects radiant heat and dramatically increases the window's thermal performance.
Next, our windows feature either double or triple panes of Low-E Glass that are sealed with inert Argon gas in between the panes. Argon gas is denser than air which means that it provides excellent insulation.
Finally, we use warm-edge spacer technology in between the windowpanes which stabilizes the unit and further reduces any heat transfer or thermal conduction.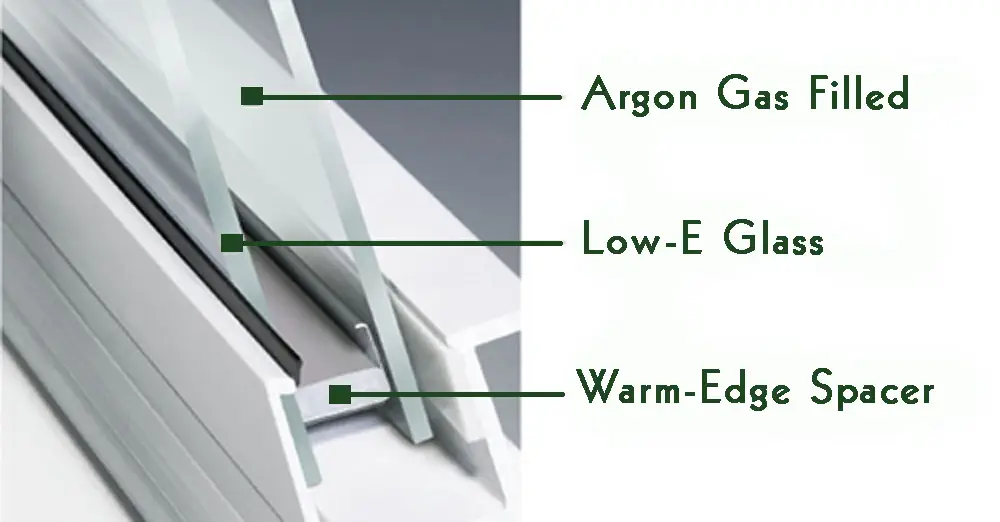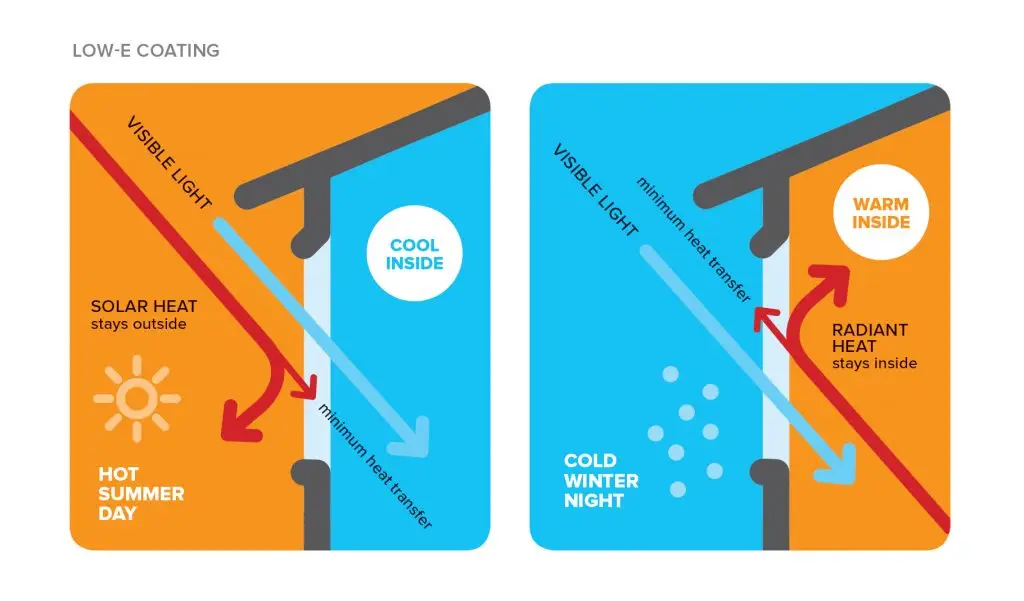 By Using Low-E Glass, are Energy Costs Lowered?
Yes! At The Window Source of Indy, our Low-E Glass installation provides big improvements in energy efficiency. Low-E Glass Windows help our customers save money and keep their homes comfortable during any season — even in the extreme hot and cold temperatures of Indianapolis.
In summer, when the Indianapolis area can experience soaring temperatures, the heat from the sun is reflected back into the atmosphere. This allows your cooling system to efficiently do its job. And in winter, when the thermometer drops, radiant heat produced by your heating system is reflected back into the interior of your home where it can continue to provide cozy comfort for you and your family.
How Do I Choose What Low-E Coating is Right for my Climate?
Don't worry about choosing the right coating for your particular climate zone. The United States Environmental Protection Agency's Energy Star Program has set minimum performance criteria based on their recommended level of Low-E Glass coating for each climate zone throughout the U.S.
The EPA program sets minimum performance criteria for each climate zone, so you can rest assured that your Low-E Glass Windows from The Window Source are optimized for the Indianapolis area.
We guarantee that your windows will be Energy Star certified when you select our Low-E Glass upgrade on any of our windows and patio doors. From recouped energy costs to replacing faded fabrics inside your home, our Low-E Glass Installation projects pay for themselves in a couple of years. And, as with all of our products, The Window Source of Indy offers a Limited Lifetime Warranty on all our windows and doors.
Contact us for a free, no-obligation quote.