Are you updating your home's look? Wanting to add curb appeal? Tired of painting every couple of years?
Our premium vinyl siding is exactly what you're looking for — it's versatile, budget-friendly, has tons of color options, and is practically maintenance free. Vinyl siding is made to withstand Indianapolis' extreme weather, summer or winter, and is incredibly durable with color and finish that will last for years with extraordinarily little upkeep.
Sometimes, our well-loved homes need an exterior face-life — The Window Source of Indy provides several siding options that will make your home the envy of the neighborhood. We have a team of experts to help you find the right color and style, from contemporary to traditional, that best represents your style aesthetic.
Prodigy® Insulated Vinyl Siding
This fantastic product offers exceptional heat resistance that will positively impact your energy costs. Insulated and form-fit, Prodigy® Vinyl Siding stands up to the strongest winds and harshest weather conditions to protect your valuable investment.
Industry-leading 1½" thick insulation wraps your home in a blanket of warmth to help reduce utility costs year round and provide a cozy and inviting living space.
Secure interlocking panel design provides a tight fit with no insulation gaps, plus clean and classic lines.
Premium panel thickness of .046″.
Up to five times the impact resistance versus hollow-back siding.
Extended length panel design (16'8″) creates the look of natural wood and doesn't require face nailing or unsightly caulking.
Prodigy® Vinyl Siding repels downpours while the insulating layer breathes freely to keep your home comfortable and dry.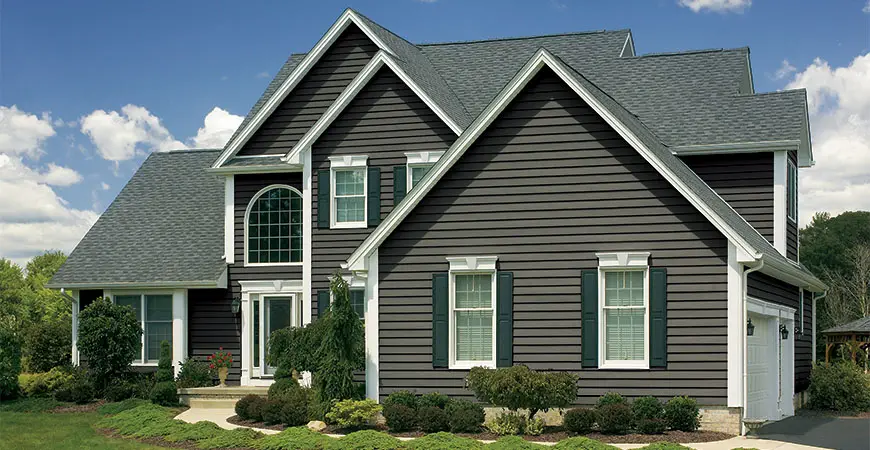 Charter Oak® Vinyl Siding
Charter Oak® Vinyl Siding offers a durable, energy-efficient siding that requires little maintenance and keeps your home looking terrific. Offering an array of colors to match your style, Charter Oak® is an elegant choice and unsurpassed value.
Premium vinyl siding panel thickness of .046″.
Alside's flagship siding product, Charter Oak®, offers performance, industry-leading durability, and a natural wood appearance.
Exclusive TriBeam® design gives Charter Oak® siding superior strength.
Charter Oak® vinyl siding is up to five times more rigid than the competition adding strength and reliability.
This vinyl siding has been independently evaluated to withstand Category 5 hurricane-force winds.
Conquest® Vinyl Siding
Conquest® vinyl siding is priced competitively, offers unmatched quality, and is easy to clean and maintain. You'll love the range of colors available with Conquest® vinyl siding in Indianapolis.
Premium vinyl siding panel thickness of .040″.
Available in both 4-1/2″ clapboard and Dutch-lap profiles.
Practically maintenance-free — just an occasional rinse with a garden hose will keep the Conquest® natural cedar grain texture and low-gloss finish beautiful year after year.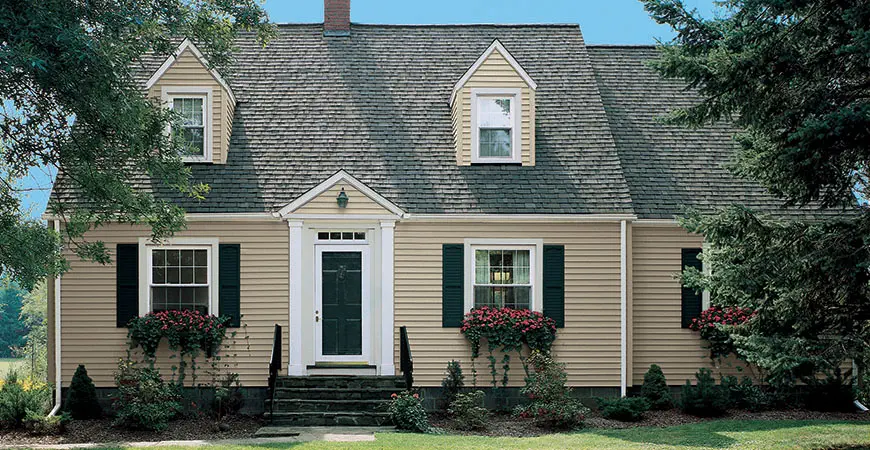 Contact us for a free, no-obligation quote.