Update Your View of the Great Outdoors
Our beautiful patio doors connect you to your outdoor living space providing easy access and tons of natural light. At The Window Source of Indy, our patio doors will open up the view, as well as provide fresh air with open ventilation. Whether you are building a new home or just need to replace an existing sliding patio door, we offer a wide range of finishes like satin nickel, brass, and oil-rubbed bronze, all with stylish, color-coordinated locking handles (standard on our products).
These sliding patio doors create a seamless transition from indoors to your backyard or patio with easy-slide doors that we can customize to match most any architectural details of your home. Our patio doors feature a roller and track system that ensures years of dependable operation.
Different from traditional French doors that open outward and require extra floor space for a hinged, swinging door, patio doors have a single glass panel that simply slides and tucks in front of a stationary panel. Plus, these attractive patio doors can be customized with a variety of grill options and colors to match your home's décor and style.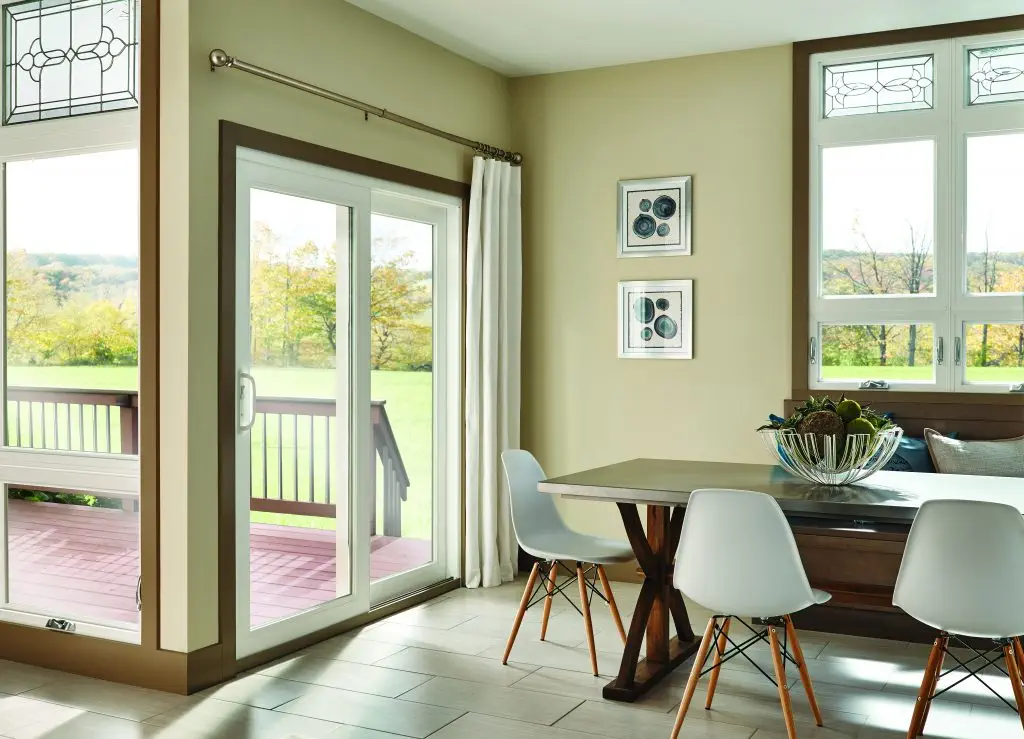 What Makes Our Patio Doors the Best?
It's your home – we want to ensure that your new sliding patio doors are an exacting fit for your home project. At The Window Source of Indy, we offer a variety of custom sizes and configurations that are ultra-durable, stylish, safe, and cost effective.
When you consider new patio doors, your home may benefit from one of several different styles, including two-, three-, and four-panel options made with aluminum and steel-reinforced vertical stiles for superior durability and strength. All of our doors are made with tempered safety glass standard and meet or exceed code requirements. We offer a full range of Low E insulating glass options that meet the industry-leading requirements for the ENERGY STAR Most Efficient program.
To ensure years of trouble-free operation, our doors have one or more moving panels that smoothly glide on oversized dual ball bearing rollers. These rollers move effortlessly on a stainless steel roller track housed within an extra strong fiberglass threshold for quiet, smooth operation.
Finally, nothing is more important than protecting your loved ones — each door has an option for single, dual, and multi-point locking systems for maximum security. You can also add a secondary, foot-operated security bolt to provide ventilation and air movement while ensuring a reinforced and ultra-safe environment.
Patio Door Features You'll Love
Multi-chambered vinyl frames
Sash frames with full vertical heavy gauge steel reinforcement
Fusion-welded sashes
Tempered safety glass throughout
Energy Star efficiency with Low-E/Argon
Warm edge spacer system
Tandem steel rollers that provide easy glide operation
Optional dual-point lock and/or foot bolt lock
Dual point opposing hook locking mortise
Limited Lifetime Warranty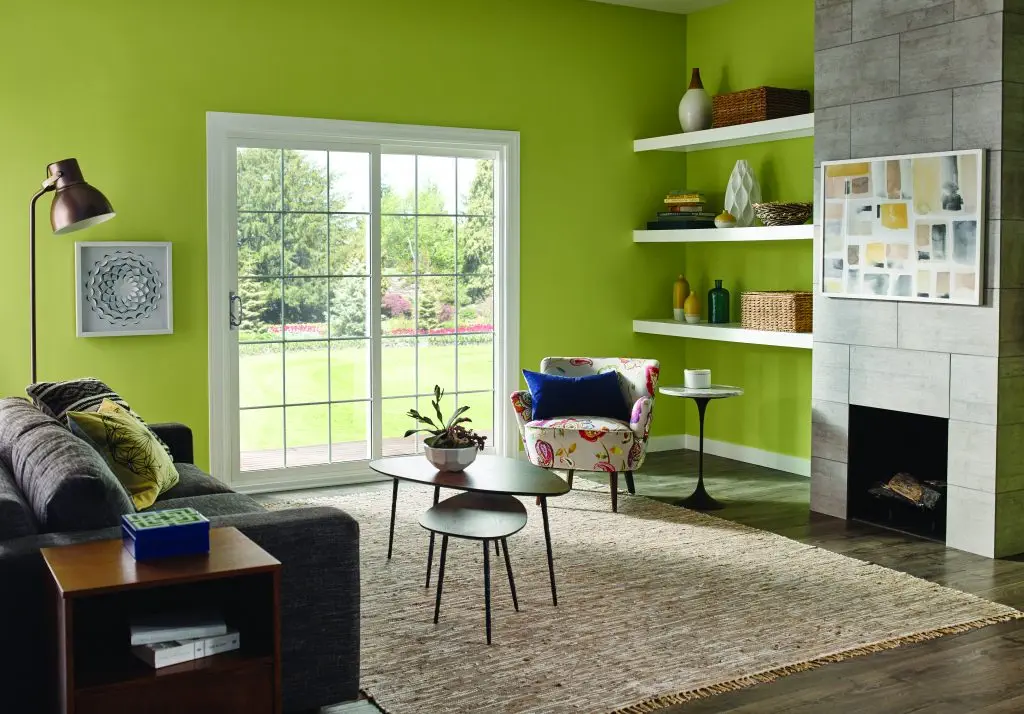 Contact us for a free, no-obligation quote.