Garden Windows Add Cottage Style & Charm
Add a classic touch to any home in Indianapolis with our custom garden windows. These beautiful windows add natural light and bring cross ventilation into any room.
By projecting outward from the exterior wall, our garden windows add increased space and light, plus are a great way to display green herbs and plants or colorful pottery and decorative pieces. At The Window Source of Indy, our garden windows have center pane and roof construction that lend themselves to the best possible views and two side panels that open outward with a crank mechanism for air flow.
Structurally, our expert window technicians can replace most existing windows with a garden window and, best of all, the roof glass is weather-tight and leak-proof. A budget-friendly option, garden windows are ideally suited for over the kitchen sink or bath window and can be customized to your exact size specifications.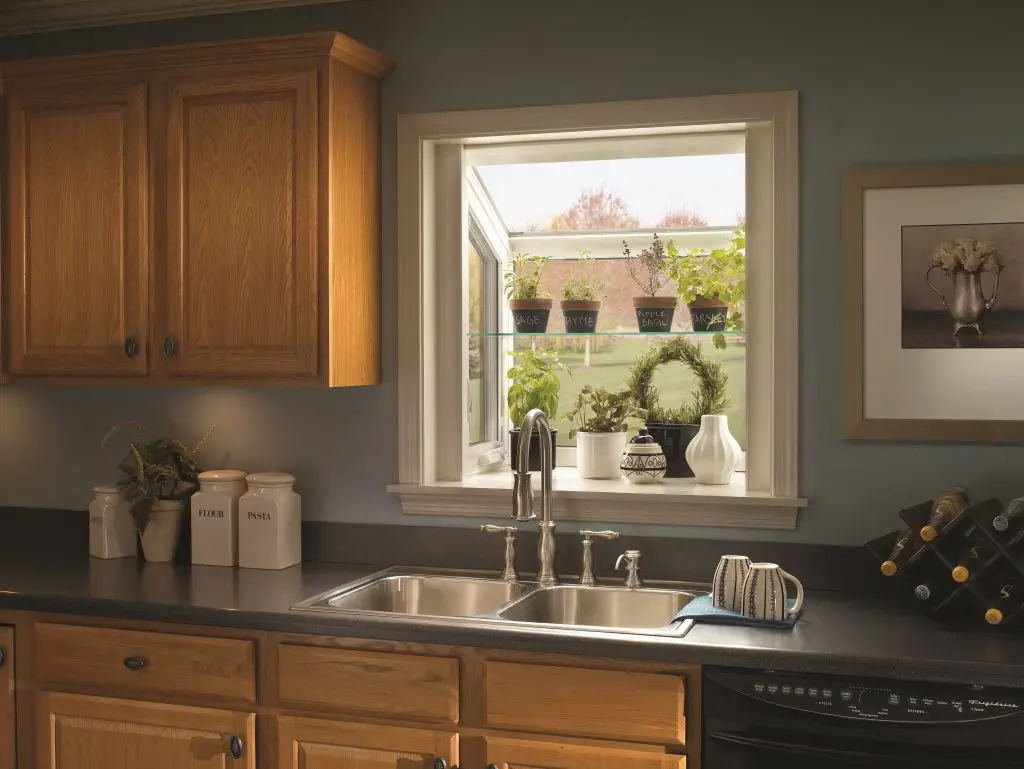 Best Locations for Garden Windows
Garden windows are traditionally found over the sink in the kitchen, but why stop there. Consider alternative locations, such as the bath or bedroom, where plants and lots of natural light might lend additional appeal. You don't have to stop at one garden window — you deserve several!
Garden Window Features
Multi-chambered 3-1/4 inch vinyl window frames
Entire garden window unit is supported by a heavy-duty solid wood buck frame.
Garden windows offer a double insulated triple-sealed glass roof, so leaks don't ever become a problem.
Spacious 16-1/2 inch projection beyond the exterior wall surface.
Inside wood trim is 1-1/4 inch hardwood plywood with a birch veneer stainable finish.
Garden window sashes open a full 90⁰ for easy cleaning and maintenance.
All of our garden windows have heavy-duty crank and hinge operating hardware.
For safety and security, we offer a multi-point locking system with easy single lever operation.
The vinyl exterior is completely maintenance-free and never requires painting or other maintenance.
Our garden windows all meet Energy Star requirements with Low E/Argon technology.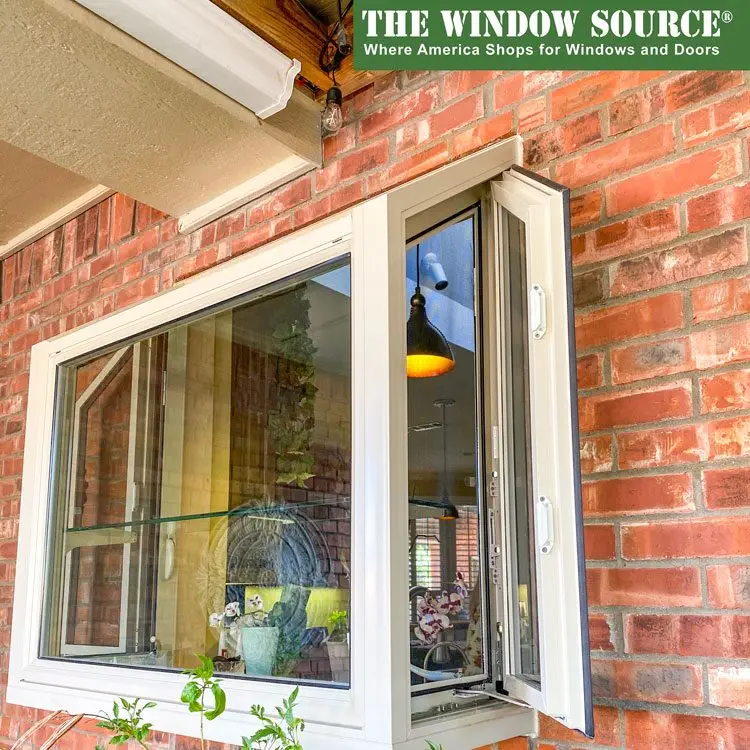 Contact us for a free, no-obligation quote.